Title:
Disaster (
This is a Good One.
)
Fandom:
J2 RPS
Characters/Pairings:
Jared/Jensen (main), past Jared/Misha, Chad Michael Murray, Christian Kane, Jeffrey Dean Morgan, and the Padalecki family.
Rating:
NC-17
Word Count:
50k+
Summary:
Jared, a college drop-out, unlucky in love and a self-professed "loser" finds himself at the end of his rope. His boyfriend, Misha, has ditched him at the last moment, right before the family Christmas dinner Jared'd planned to bring him to, and thanks to an untimely phone call from his mother, Jared's family thinks Misha is still coming.
A series of uncomfortable moments later--including awkward phone calls to his exes, a terrible trip to the mall with is best friend where they were escorted out by security, and a run in with a schizophrenic who thought Jared was trying to take him into a secret government lab--and Jared has Jensen--an angry, former lawyer who's dedicated his life to charity work--handcuffed in his car, blackmailed and forced into pretending to be Jared's boyfriend. As the holiday stretches on and the charade he's involved in becomes less and less a lie, Jared is only sure of one thing: he should stop listening to Chad.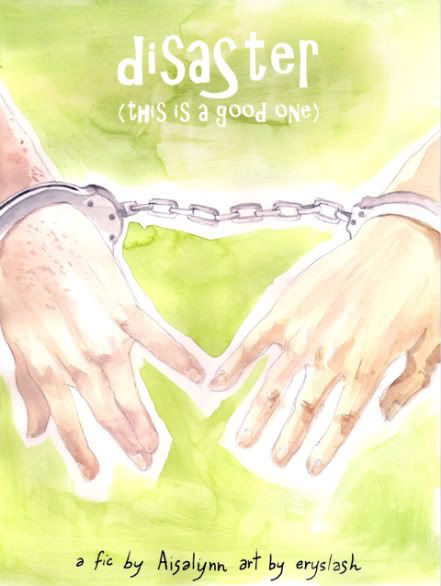 Part 1 | Part 2 | Part 3 | Part 4 | Part 5 | Part 6 | Part 7

Art | Notes and Thanks


My awesome beta just surprised me with PDF and .doc files of the story! Here are the download links:

PDF File | .DOC File